In today's rapidly changing and highly competitive business landscape, organizations are constantly seeking ways to stay ahead of the curve and achieve exceptional performance. To accomplish this, companies must embrace a comprehensive management solution that enables them to unlock their full potential and reach the next level of success. This article explores the critical role of a comprehensive management solution in driving performance and outlines key strategies to effectively implement such a solution.
Understanding the Need for Next-Level Performance
In an increasingly complex and dynamic business environment, relying on traditional management approaches can no longer suffice.
The Benefits of a Comprehensive Management Solution
Implementing a comprehensive management solution yields several significant benefits.
Key Strategies of Comprehensive Management Solution
Strategic Goal Alignment: Aligning individual and team goals with the organization's strategic objectives is crucial for driving next-level performance. By cascading goals from top to bottom, organizations create a clear line of sight, ensuring that every employee understands their role in contributing to the larger vision.
Robust Performance Measurement: Establishing robust performance measurement systems allows organizations to track progress effectively. Key performance indicators (KPIs), balanced scorecards, and regular performance reviews enable managers to assess performance objectively, identify areas of improvement, and recognize top performers.
Continuous Feedback and Coaching: Embracing a culture of continuous feedback and coaching fosters employee growth and development. Regular feedback sessions, constructive performance discussions, and coaching interventions empower employees to enhance their skills, address challenges, and achieve higher levels of performance.
Talent Development and Succession Planning: A comprehensive management solution places a strong emphasis on talent development and succession planning. Identifying high-potential employees, providing them with targeted development opportunities, and preparing them for future leadership roles ensures the continuity of organizational success.
Agile Performance Management Processes: Agile Performance Management Solution adapt to the dynamic nature of work and enable organizations to respond quickly to changing business needs. Regular check-ins, real-time feedback, and agile goal setting allow for greater flexibility and responsiveness in driving performance.
Technology Enablement: Performance management software, analytics tools, and digital platforms streamline processes, automate data collection, and provide valuable insights for informed decision-making.
Culture of Recognition and Rewards: Creating a culture of recognition and rewards reinforces positive behaviors and motivates employees to perform at their best. Implementing performance-based incentives, celebrating achievements, and acknowledging exceptional contributions cultivate a sense of appreciation and drive next-level performance.
Thrive in today's competitive landscape: To thrive in today's competitive landscape, organizations must embrace a comprehensive management solution that enables them to achieve next-level performance.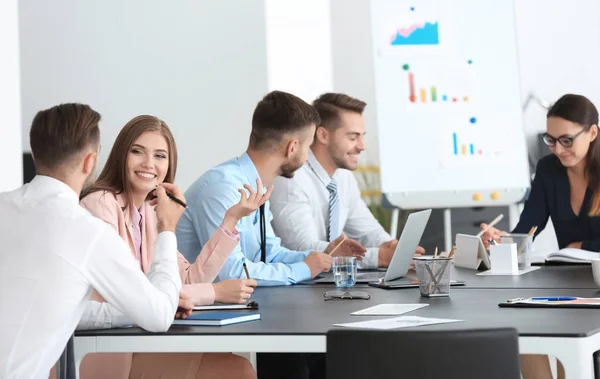 From Average to Outstanding: Boosting Performance with the Right Solution
In today's competitive business landscape, organizations strive to surpass mediocrity and achieve outstanding performance.  The key to reaching this level of excellence lies in identifying and implementing the right solution that can boost performance across the organization.
Understanding the Impact of Performance on Organizational Success
Performance plays a pivotal role in determining an organization's success. Companies that consistently achieve outstanding performance are better positioned to attract top talent, retain customers, and outperform their competitors.
The Pitfalls of Accepting Average Performance
Accepting average performance can have detrimental effects on an organization. By embracing average performance, organizations limit their growth potential and miss out on opportunities for long-term success.
Identifying the Right Solution for Performance Enhancement
To transition from average to outstanding performance, organizations must identify the right solution tailored to their unique needs.
Comprehensive Performance Assessment: Conduct a thorough performance assessment to identify the areas where improvement is needed the most. This assessment can include analyzing data, conducting employee surveys, and soliciting feedback from stakeholders.
Customization and Scalability: Look for a solution that can be customized to fit the specific requirements of the organization.
Data-Driven Insights: The solution should provide robust analytics and reporting capabilities to derive meaningful insights from performance data. Accessible dashboards and real-time metrics allow managers to make informed decisions and identify performance trends.
Continuous Improvement Tools: Look for a solution that promotes a culture of continuous improvement.
Strategies for Boosting Performance with the Right Solution
Goal Alignment: Align individual goals with organizational objectives to create a unified sense of purpose. Clear communication and regular updates ensure that everyone understands their role in driving performance towards outstanding results.
Performance Feedback and Coaching: Establish a culture of continuous feedback and coaching.
Recognition and Rewards: Implement a robust recognition and rewards system to acknowledge outstanding performance. Celebrating achievements, providing incentives, and publicly recognizing top performers boosts morale and motivates employees to strive for excellence.
Collaboration and Teamwork: Encourage collaboration and teamwork across departments and teams. Foster a supportive environment where employees can share knowledge, leverage each other's strengths, and work together towards common goals.
Leadership Commitment: Leadership commitment is crucial for driving performance improvement initiatives. Leaders must lead by example, champion the importance of performance excellence, and actively participate in the process.
Conclusion
Settling for mediocrity limits growth, while striving for excellence leads to long-term success. So, embrace the right solution and take your organization from average to outstanding, one step at a time.